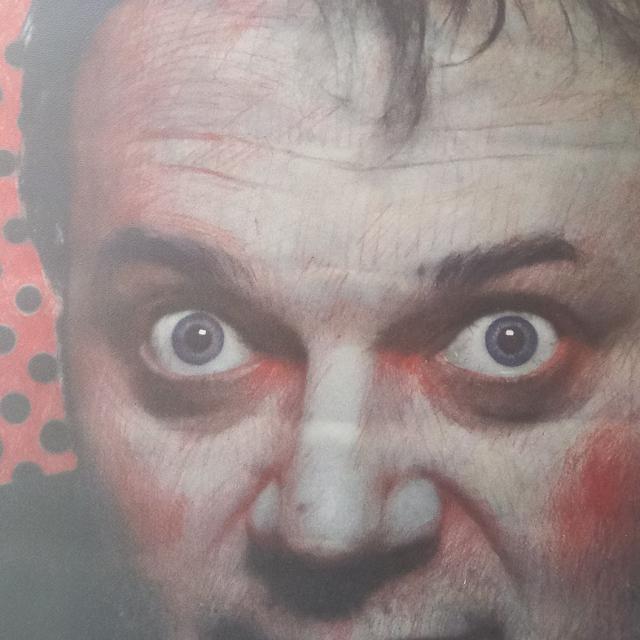 With a CAP in advertising design in his pocket, Laurent entered the École nationale supérieure des Arts Décoratifs in 1985, in the publishing-press section. He began his career in advertising, then devoted himself entirely tocomics, illustration and press drawing.
From 1992, it is in the form of photocopies that he publishes his Extraits Naturels de Carnets.
From 1996 to 2000, his chronicles of the daily life take the form of four large annual albums at éditions Alain Beaulet.
In 2010, United Dead Artists published Brut de Carnet, an impressive work gathering more than 20 years of drawings from the artist's notebooks, then in 2018, Brut d'Actu, a book in which Lolmède revisits political, cultural and sports news.
In 2015, he begins to draw in red and blue and for years, he will draw only with these two colors.
In 2019, he launches a new artistic movement: the sub-bockism! His publisher, Alain Beaulet, publishes the book Sous Bocks Collection. From this work is born this pictorial movement consisting of drawing on coasters. The same year, he is the initiator of the movement of croûtistes and creator of La revanche des croûtes.
Since 2017, he is invested in several artistic residences and projects of priority districts.